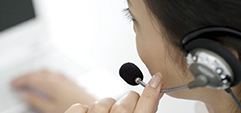 Add: Chizhai Industrial Zone, Shizhu Town, Yongkang, Zhejiang,China
Postal Code: 321300
TEL: 0086-579-89202725
FAX: 0086-579-89202723
Email: sales@cntuling.com
Website: www.cntuling.com

Our Brand and products Essence:
1. People oriented: Product design is in accordance with human engineering, focus on safety, stability, comfort.
2. Take the customer's demand as its own responsibility: Customer's goal is the driving force of our growth, the customer's demands is our forward direction.
3. Pursuit of quality, pursuit of perfection.
Our brand is very popular in domestic market and have tens of thousands of users.